Give an hour.

Take an hour.
A platform to connect people for the purpose of sharing knowledge and improving people's lives and careers.
Create a free account in less than a minute.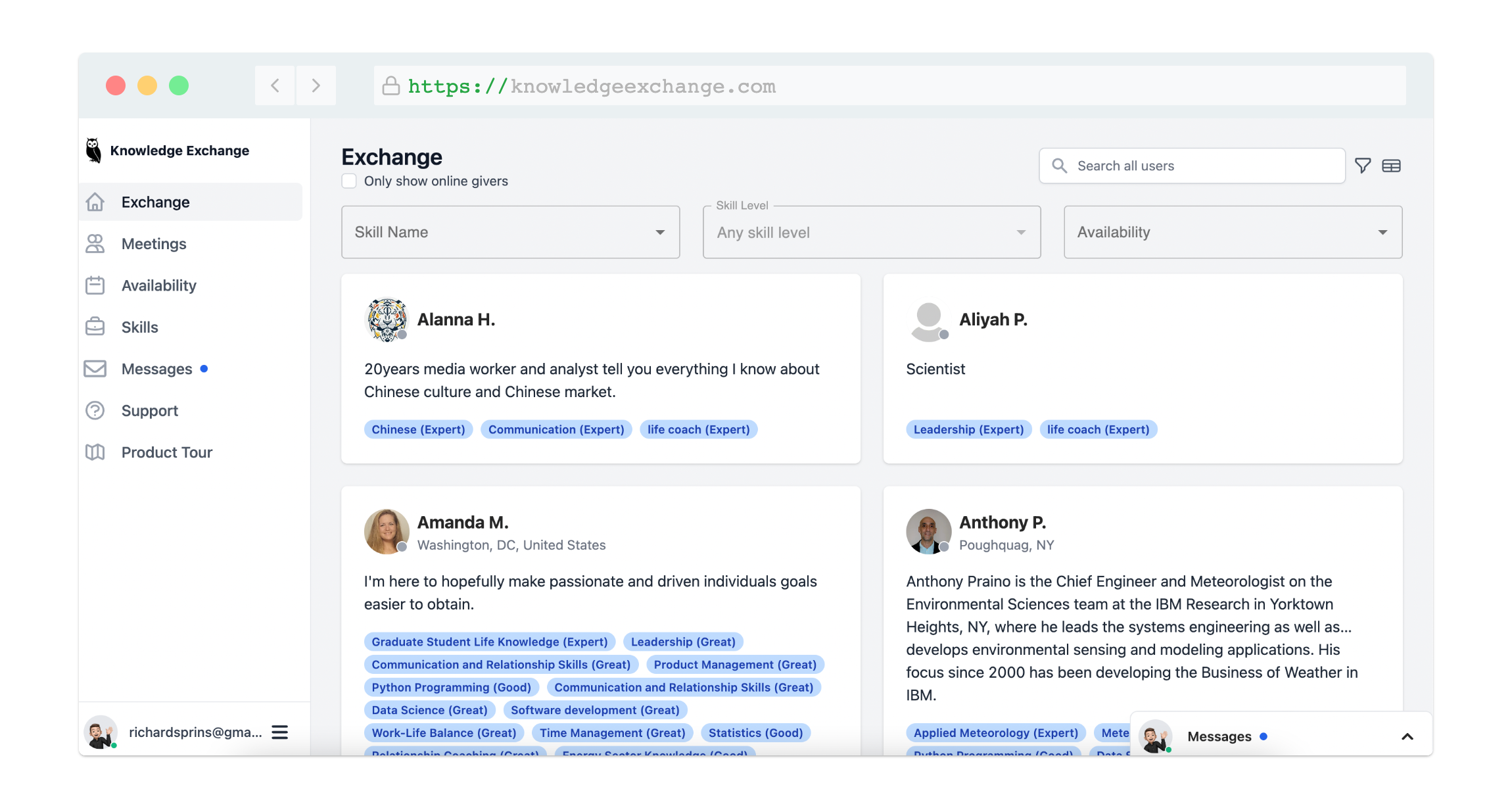 It's free and open to anyone.
As long as you have at least an hour to give and knowledge to share, you are encouraged to be a part of the Knowledge Exchange.
No time commitments

Scheduling and availability are dictated entirely by mentors, as there are no arbitrary sign-up dates or long-term commitments.

No educational requirements

Whether you have a PhD or just life experience, we want your contributions as long as you have knowledge and time to share.

Recognition for your contributions

We recognize contributions from mentors through an Honor Credits system—a sure-fire way to impress potential employers.

Share what you know

Mentors have complete freedom to determine which skills and experiences they share with others.
Learning Together
Where people come to share knowledge and gain experience.
We encourage Givers and Takers of all backgrounds and skill sets whether from the sciences, arts, and music; young or old; from the private sector, government, or academia; or just someone who has knowledge to share or a yearning to learn something new.
Schedule meetings with a mentor

Chat with a mentor privately or in a group setting

Post knowledge openly through our Knowledge Forum

Take and share notes with your peers and mentors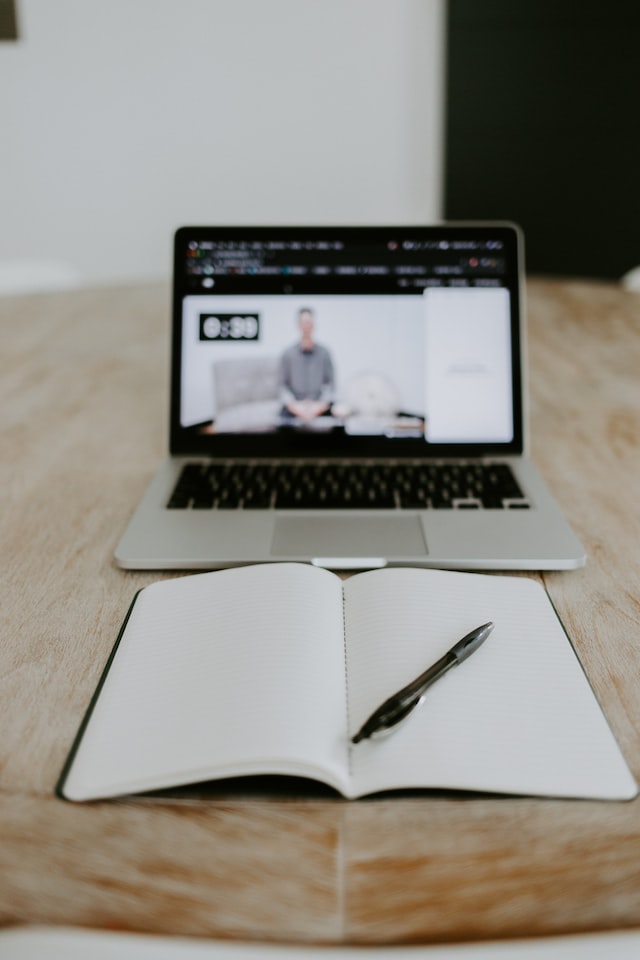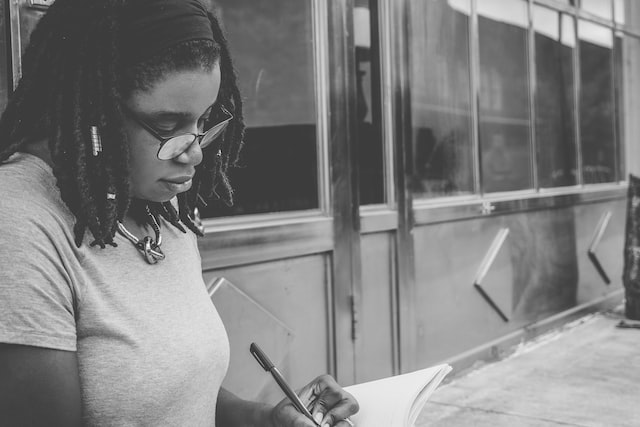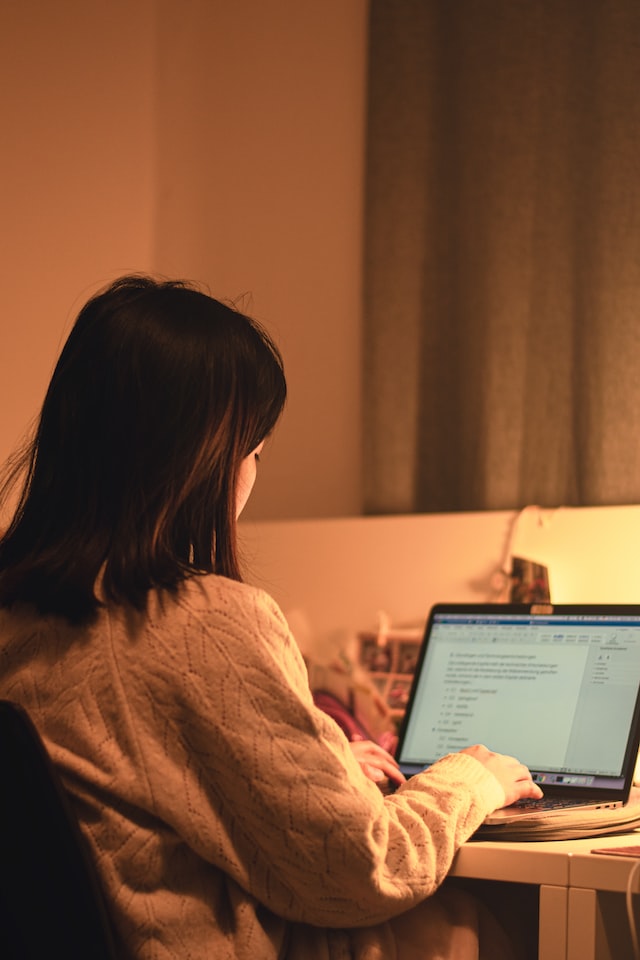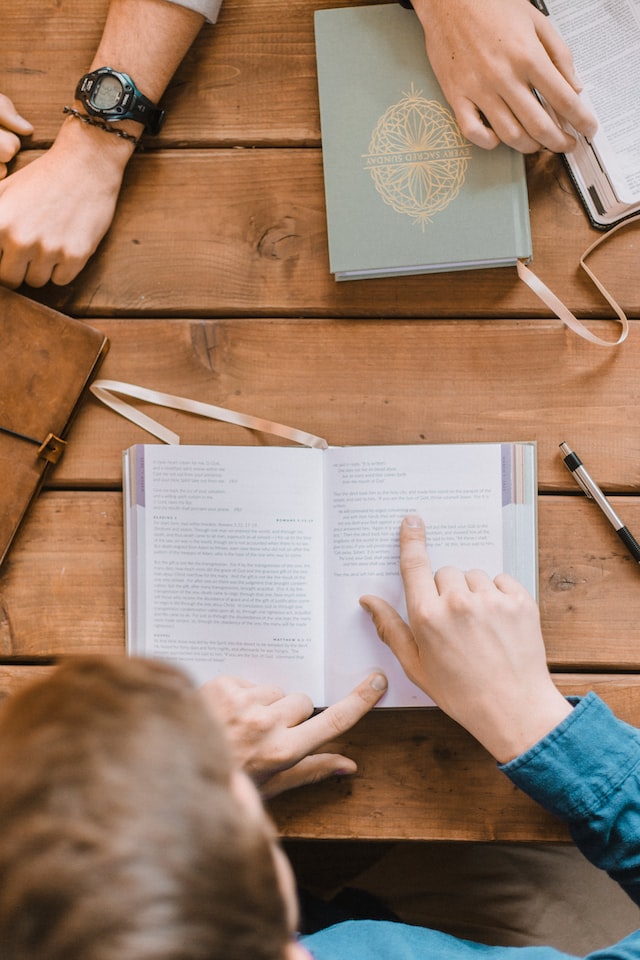 How It Works
You're just a few steps away from meeting with your next mentor.
Sign up today to learn from 'Givers', mentors on the Knowledge Exchange. Their expertise ranges from hobbyist to industry professionals, all ready to share a bit of their time.
Create a Free Account

Knowledge Exchange is always free to everyone, as knowledge should be.

Complete Your Profile

Add your skills and availability if you want to give time, or simply add your information and head to the exchange if you need time with a mentor.

Learn From Others

Book an available time with a mentor in a given field and share knowledge and notes, and pay it forward later.
Webcast Series
We also host a regular webcast series.
Be sure to check in to view our monthly webcast series, where industry professionals share their knowledge to anyone wanting to join.
Sign up to start
gaining and sharing knowledge today.
The best investment you can make is in yourself. Learn from industry professionals, and reach your next level.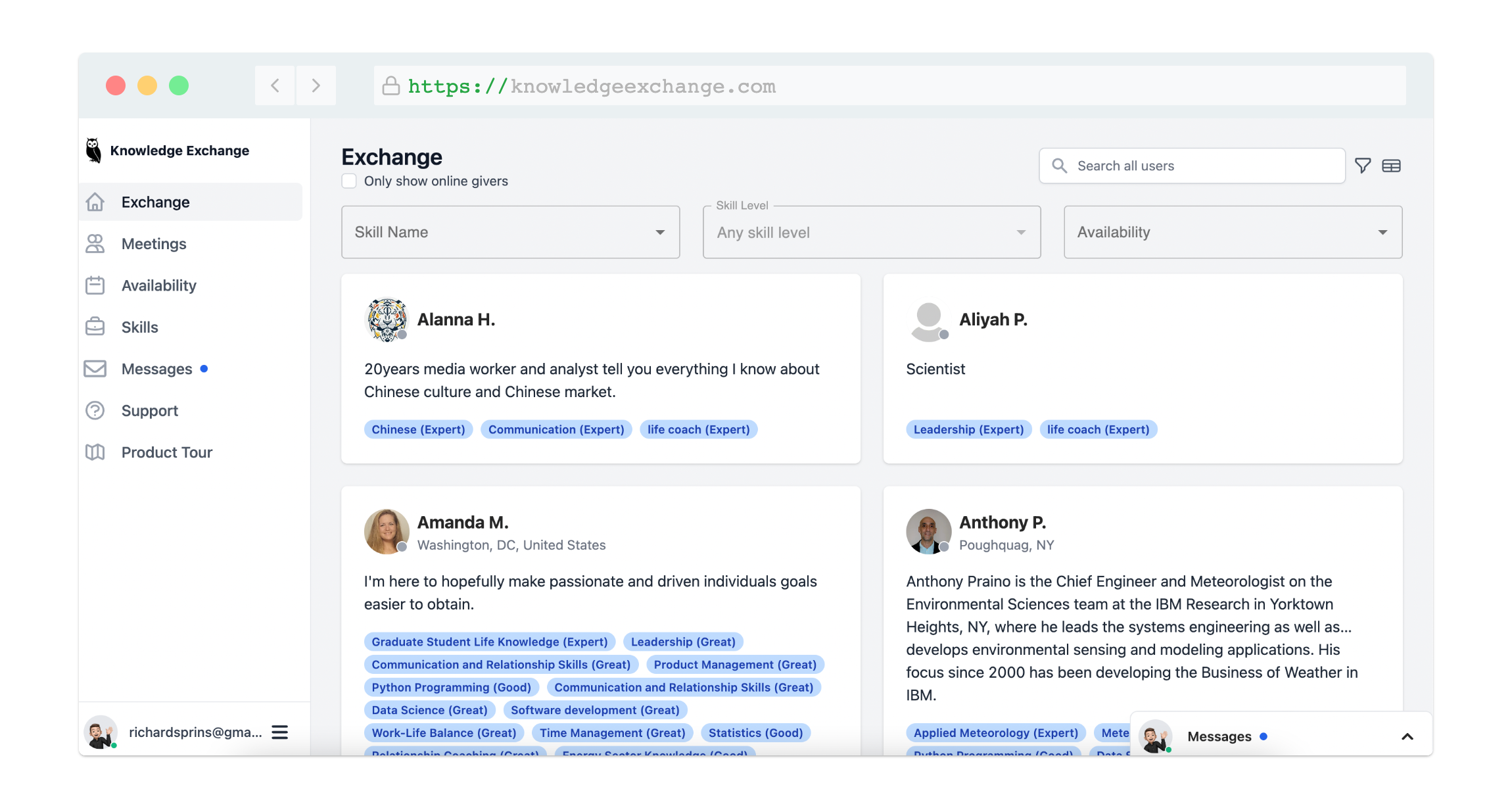 Frequently asked questions
What is the purpose of the Knowledge Exchange?
Who should join Knowledge Exchange?
How much time do I need to commit to the program?
What are the educational requirements to become a Giver/Mentor?
Is there a cost to joining the program?
What knowledge can I share?
Get in touch
Got questions? We've got answers. Send us a note and we'll respond within 24 hours.